Ravioli Pesto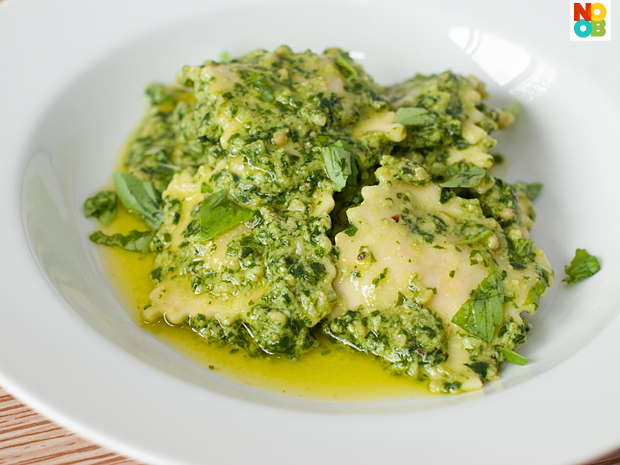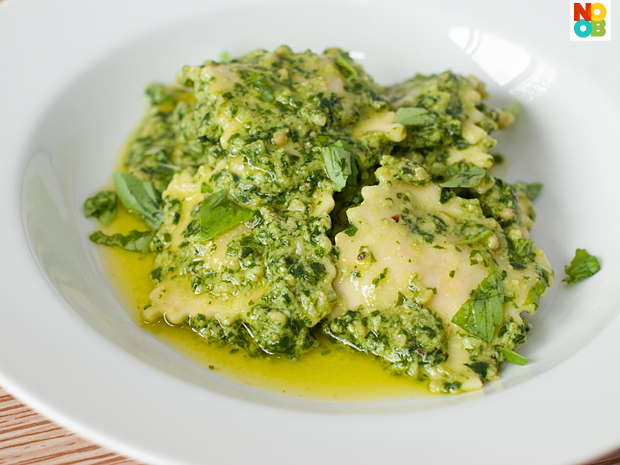 Don't Miss a Recipe!
Receive new recipes updates in your email box:
I have been quite busy lately so I have been relying more on cooking short-cuts, such as this ready-made four cheese ravioli, to prepare dinner in a jiffy. I discovered them after my friend used ready-made tortellini to prepare a gourmet and fuss-free lunch for us.
Use Pesto in:
I made my favourite pesto as the sauce for the ravioli and the result was blissfully delicious. You can also use tortellini for this recipe.