Fried Bee Hoon with Stewed Pork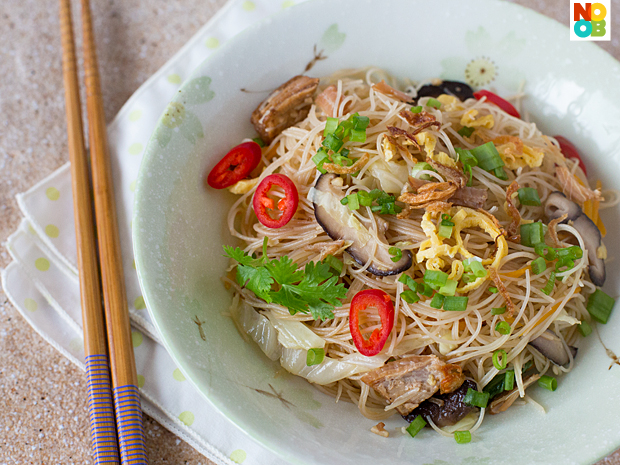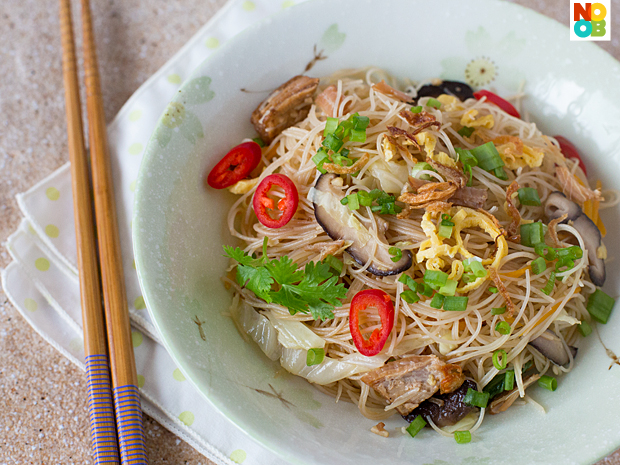 Don't Miss a Recipe!
Receive new recipes updates in your email box:
Update (Jan 2014): First posted in Feb 2009, now updated with new photos and improved recipe
This one-dish meal brings back fond memory of my childhood. I used to wolf down several plates in a day whenever my mum cooked this dish! This homely dish has a bit of everything – carbs, vegetables and meat making it a balanced one-dish meal. Commonly known as "bee hoon" (米粉) in Singapore, rice vermicelli are thin noodles made from rice.
See Also:
It is also known as bihun, rice noodles or rice sticks. It keeps pretty well for a few hours without becoming soggy, hence I usually cook more for two meals. You can also keep it warm in the rice cooker throughout the day.