Cabbage with Eggs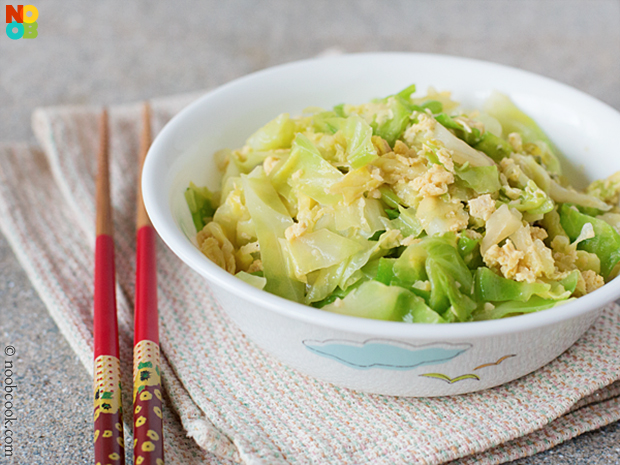 This is my mum's easy and fast cabbage with egg stir-fry which I love to cook on busy weekday nights. I tend to add cabbage to my supermarket trolley nowadays as it is cheap, nutritious and keeps well in the fridge.
Don't Miss a Recipe!
Receive new recipes updates in your email box:
See Also:
I usually cook the leafy vegetables first, and hardy vegetable like cabbage and choyote towards the end of the week. Like all my mum's recipes, even though the key ingredients are few (in this case: cabbage, egg and light soy sauce), the taste is superb with the natural sweetness of cabbage totally standing out in this stir-fry.