Chicken Caesar Salad Wrap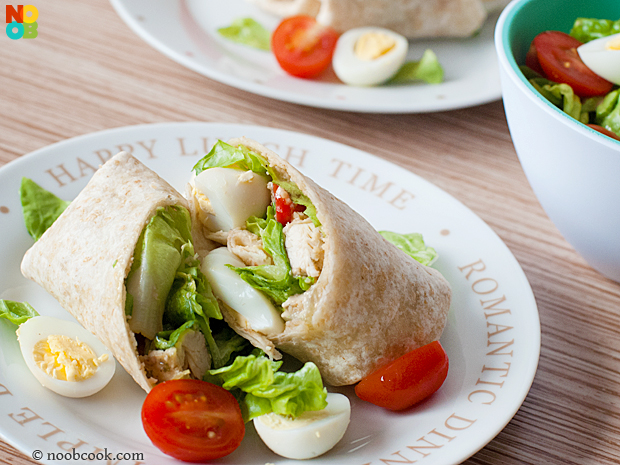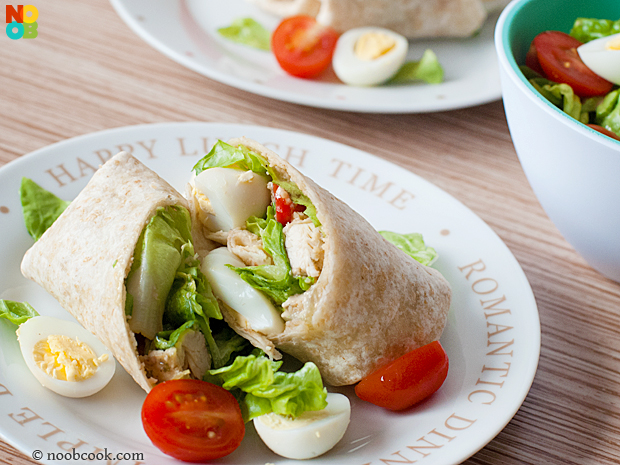 Caesar Salad, an Italian salad of romaine lettuce dressed in an anchovy-olive oil dressing, is a hit on our family dinner table. Besides enjoying it as a salad, we also love to wrap it in tortilla for a more complete meal – we usually serve one bowl of Caesar salad with one chicken Caesar salad wrap.
Since our dinner is usually rice or noodles based, having a salad wrap is a much welcome change of taste for us.  Although I didn't add it that day, you can also add home-made croutons for extra crunch and deliciousness.