Stir-fried Leeks with Vegetables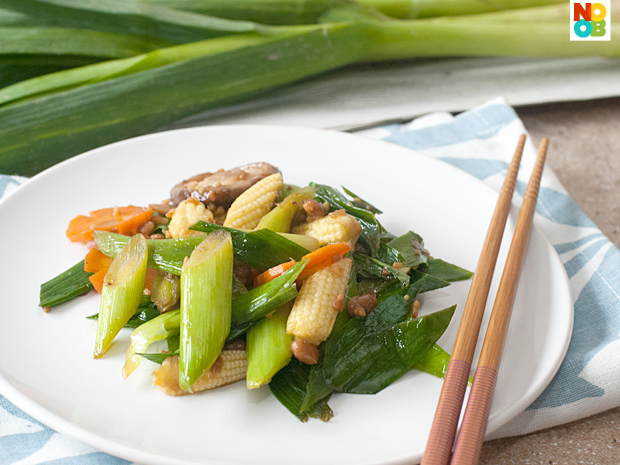 Chinese love to eat leeks during Chinese New Year (commonly on the eve and 7th day) because of its Chinese name – 蒜苗/大蒜 (Suan Miao/Da Suan), where "蒜" sounds like calculating ("算") in Mandarin. Due to the similar sounds, it is believed that eating leeks is an auspicious symbol of wealth (lots of money to count) in the coming year. Although I never believe in any of the auspicious food symbolism, I think it's fun to cook and eat festively. Here is a meatless recipe for leeks, stir-fried in taucheo (soy bean paste) with vegetables like mushrooms, baby corn and carrots.
Meat version:
See Also:
I've used leeks for western cooking (such as in the classic potato and leek soup and chicken pot pie) but in Chinese cooking, it's pretty common to see them in stir fries.