Prawn Paste Chicken (Har Cheong Gai)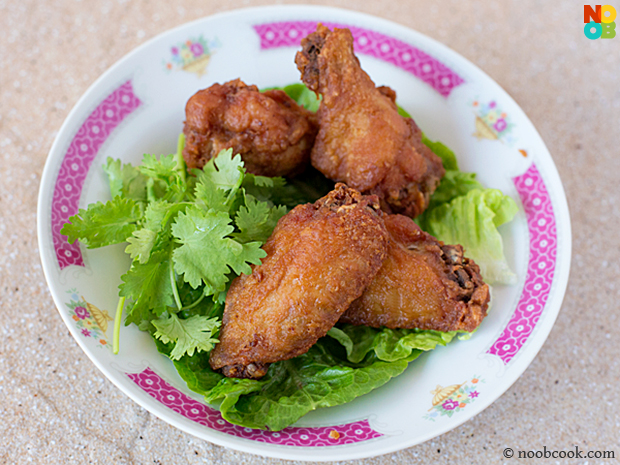 Prawn Paste Chicken (also known as fermented shrimp paste chicken or "har cheong gai"/虾酱鸡) is one of my favourite local zi char dish. The main ingredient for the chicken marinade is prawn paste (shrimp paste) which is truly "smelly", pungent and will stink up your kitchen (you have been warned!) – yet it lends such a genius touch of savoury deliciousness to many South East Asian dishes that my pantry is never without it!
Related Recipe:

See Also:
I usually add a teeny bit to certain stir-fries such as pineapple fried rice and it became a hidden secret ingredient which brings together all the flavours of the dish. A plus point of home-cooked version of har cheong gai is that you know the vegetable oil used is clean and always changed after each round of deep frying.